Finish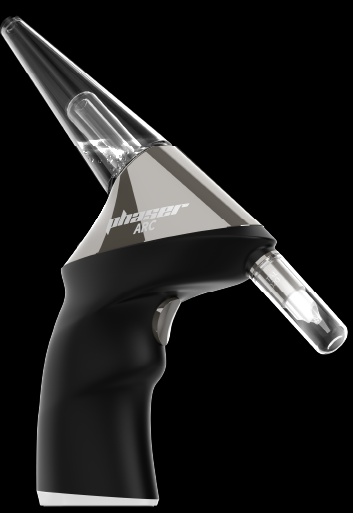 Jet Black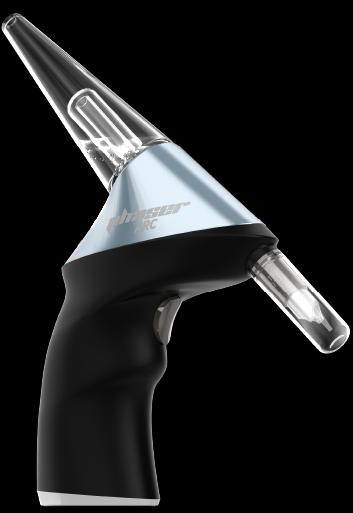 Sky Blue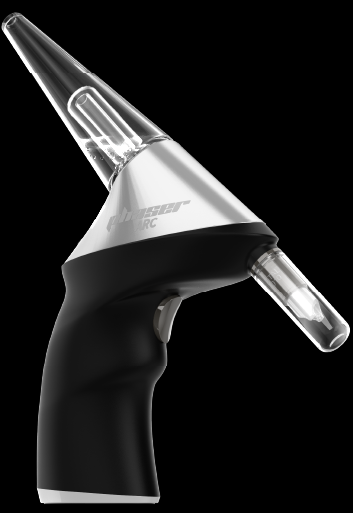 Silver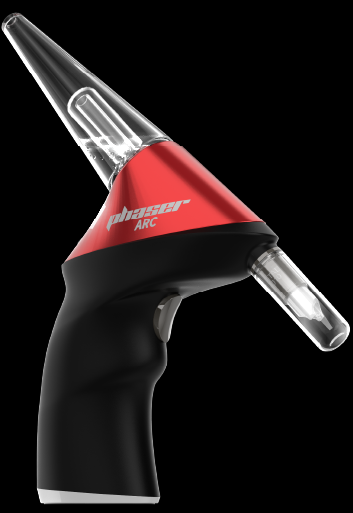 Red Hot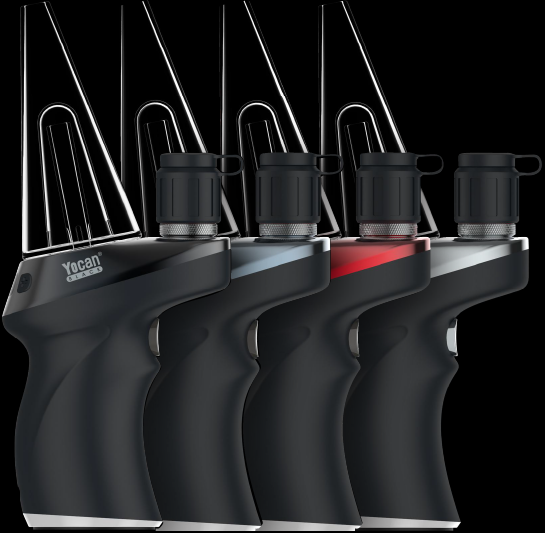 Settings
High resolution:

1-degree increments

LED
COLOR

Mapped To
Temperature

Blue Blaze (400°F-487.5°F)

       Optimal flavor, minimal vapor output.

Green Inferno (487.5-575°F)

       Equilibrium of taste and vapor.

Red Hot (575°F-662.5°F)

       Intense vapor coupled with rich flavor.

Ultra White (662.5°F-750°F)

       Maximum vapor, ideal for larger dabs.
Size and Weight
Height 6.70 inches (170.30 mm)
Width: 5.32 inches (135.30 mm)
Depth: 1.31 inches (33.30 mm)
Weight: 1.5 pounds (0.68 kg)
Display
Line Of Sight
All‑screen OLED display
64‑by‑32-dots resolution at 146 ppi
The ARC display has rounded corners that follow a beautiful curved design,
and these corners are within a rectangle. When measured as a rectangular shape,
the screen is .49 inches diagonally (actual viewable area is less).
Haptics
RPM: 1200
Size: 3x8mm
Pole Count: 4
Type: DC Motor
Technology: Rotating Mass -ERM
Percolator
Smoke Volume Capacity: Will update soon m³
Water Volume Capacity: Will update soon fl oz
Percolating Port Count: 4
Percolating Distance: Will update soon mm
Mouthpiece diameter: 8.71 mm
Wall thickness: 2 mm
Controls
Auto mode:
Double-press power button.
On-demand mode:
Hold power button.
Change Temperature:
Press or hold plus or minus.
Change Duration:
Press the power button and down button simultaneous.
Use up or down button to set your desired duration.
LEDs
Number Of Leds: 7
Number of Colors: 7
Number Of Lumens: 900-1800 mcd
External Buttons and Connectors
Main button: Tactile button
Secondary buttons: Tactile button
Charging port: USB-C
Coil connection: 510 universal thread
Percolator connection: Permanently attached to removabl thread connection.
Power and Battery
2V-3.1V:
Up to 100 hits
3.1V-3.6V:
Up to 70 hits
3.6V-3.9V:
Up to 45 hits
3.9V-4.2V:
Up to 35 hits
Model:
Built‑in rechargeable lithium‑ion battery 1800mAh
Charging via USB to computer system or power adapter

(available-separately)
2.5 Charge time.
Built-in Features
In the Box
Phaser ARC (TGT coil pre-installed)
Extra Xtal 020 Coil
Pick Tool
4 Feet Type-C USB Cable
Cleaning Brush
Instructions Manual
Instructions
Add Water
   Detach the percolator and fill it through the mouthpiece
   opening up to the marked line and reattach.
Power On
   Quickly press the button five times.
Choose Setting
   Press or hold plus or minus.

Choose Mode
   Auto-mode
   Simultaneously double-press button, place the tip onto the concentrate and inhale.
   On-demand mode
   Simultaneously hold button, place the tip onto the concentrate and inhale.
Power Off
   Quickly press the button five times.
Pro Tips
Change Units Of Temperature
Simultaneously press the up and down buttons.
Turn Off RGB
Quickly triple press power button.
Reset Puff Counter
Simultaneously press the power button and up buttons.
Material
Body: Polymer composite
Grip: Silicone
Percolator: Glass
Button and Light Ring: Polymer composite
510 thread: Stainless steel
Anti-slip bottom: Silicone
Coil Connection
Depth: 9.4 mm
Diameter: 12.5 mm
Temperatures: 3.3V‑to‑4.2V
Resistance Range: >0.30 Ω
Type: Universal 510 thread
Flow direction: upwards
Flow outlet: Four-ports bottom
Percolator Connection
Type: Permanently attached to removable thread connection.
Maintenance
Change, water, often
Clean coil often of unwanted residue with Q-tip and isopropyl alcohol or preferred solvent.
Clean underneath the coil and the airway between the coil and the glass percolator.
To stay already, and have the best experience charge regularly via USB-C or wireless.
System Requirements
Compatible coil (Two coils are included)
Water for percolator
Regular water renewal
Regular charging
Regular cleaning
Environmental Requirements
Operating ambient temperature:
32° to 95° F (0° to 35° C)
Nonoperating temperature:
−4° to 113° F (−20° to 45° C)
Relative humidity:
5% to 95% noncondensing
Operating altitude:
tested up to 10,000 feet (3000 m)
Safety Warning & Instructions
Please read information carefully before using the product and keep it in a safe place
Safety Warning
Do not expose the device to extreme     temperatures.
Do not charge your battery through a car.
Do nots over charge or charge unattended.
Do nots use the device while charging.
Do nots disassemble the device or change the battery.
Contact your direct seller or Yocan manufacturer for after-sale support:
www.yocanblack.com
service@yocantech.com
Protection
Safety Cut off: The white light will flash 10 times and stop working when the device heating continuously for more than 30 seconds. No coil: White light flashes 3 times. Short-circuit: Red light flashes 5 times. Low battery: Red light flash 10 times and stop working.
Caution
Keep the device away from any environment involving strong acids, alkaline, combustible materials, water, or any other liquids. Do not keep in hot cars or store above the room temperature of 74F. Do not use damaged batteries. If the battery casing is damaged, discontinue use and safely recycle the battery. Do not use the battery if contacts become exposed to solid or liquid matter. Shorts can result in fire or an explosion of a battery. Do not touch coils when hot. Severe burns can result in. Do not touch hot material. Severe burns can result in. If the device gets too hot in use, please stop using it for a while. Not for use with nicotine or other nicotine salt products. Not an ENDS device
Disclaimers
People under 21 years of age are not permitted to purchase or use this device. Non-smokers, children, and women breastfeeding should not use this product. The device is not a medical device and is not intended to diagnose, cure or prevent any diseases or other conditions. The manufacturers and sellers will not be responsible for any consequential or incidental damage resulting from the sale or use of any merchandise.